About the WordPower™ Language System
WordPower facilitates fast and efficient language, with minimal time and effort required to begin communicating.
Produced by Inman Innovations, WordPower combines the features of core vocabulary, spelling and word prediction. The system takes advantage of the fact that only 100 words account for approximately 50 percent of words spoken – thus "core" vocabulary. WordPower uses these 100+ words in conjunction with spelling and word prediction, with the core words categorized, color-coded and alphabetized for easy access.
WordPower also features a QWERTY keyboard, positioned at the top of the board so as to provide close proximity between the spelling board and the word prediction keys.
Picture WordPower
Like the WordPower system, the Picture WordPower language system is also a word-based, generative vocabulary. However, it includes picture supports for individuals who require them. The Picture WordPower system consists of single-hit words, category-based words, and spelling with word prediction. In addition, it includes a Phrases and Categories version – a vocabulary option for individuals not able to use a strictly word-based system.
Training
Looking for training on using the WordPower Language System?
WordPower Language System Overview
Key options - 45, 60, 84, 144
Two versions:

WordPower language system
Picture WordPower language system

Options with and without keyboards on the home screen
Data logging – a tool to help measure and maximize use
Pages for remote controls and computer access
Additional Downloads
Quick Reference Guides
Manuals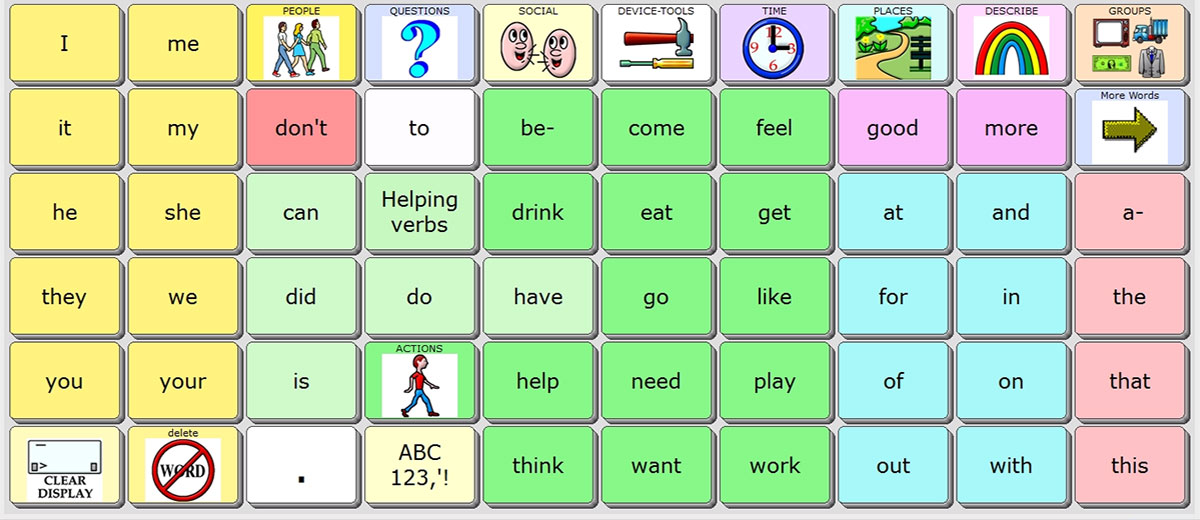 Copyright © PRC-Saltillo. All Rights Reserved.