 Para ver esta página en español, favor descargar este PDF
Making an appointment – and meeting with – a certified speech-language pathologist is the critical first step in the path to AAC.
Then once the decision for AAC has been made, the next step is funding your device.
Our funding department is staffed by dedicated, full-time professionals, knowledgeable and always current on requirements for state Medicaid programs, Medicare and private insurance.
They are available to answer questions, ensure all paperwork is complete and help you throughout the entire submission process.
In addition, tools and assistants help simplify the process, to minimize delays in getting your AAC device quickly.
Our step-by-step guide will help you understand what you need to prepare for the funding process.
 Download our handy checklist to help you stay organized. (PDF; legal size paper required.)
The Process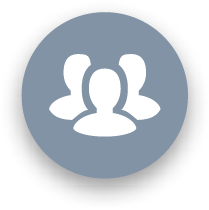 In order to select a device that is appropriate for each individual's abilities and needs, it's best to work with AAC professionals.
Minimally, the team should include a speech-language pathologist or AAC specialist. He or she will help determine the most appropriate device characteristics and language system to fit the individual's long-term needs.
Other valuable members can include:
Occupational therapists
Physical therapists
Teachers
Family members
To find a speech language pathologist in your area, visit the American Speech-Language-Hearing Association (ASHA) website.
Determine your eligible paying source(s).
This may include Medicare, Medicaid or health insurance. PRC is a provider with most state Medicaid programs. We also are a Medicare provider, and work with private insurance companies.
Be sure to disclose all potential paying sources to your speech pathologist so he/she can provide PRC with the proper state specific documentation that is required.
If you do not have a funding source, or your insurance won't pay for a device, try contacting available alternate funding sources - they may be able to assist.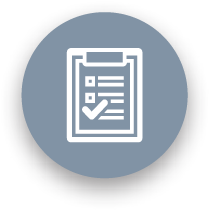 A speech-language pathologist (SLP) that is certified by ASHA (American Speech-Language Hearing Association) is required to complete and write up the evaluation that ultimately recommends purchase or trial of a communication device.
A professional SLP, or assistive technology (AT) professional, helps your support team evaluate the individual's speech and language and identify the most appropriate AAC solution.
The SLP or AT will look at such factors as:
What are the individual's cognitive abilities?
What are the individual's physical abilities?
What is the most important vocabulary relevant to the individual?
Is the individual motivated and interested in using AAC?
To find a speech language pathologist in your area, visit the American Speech-Language-Hearing Association (ASHA) website.
The speech language pathologist will then need to write a complete evaluation report to establish medical necessity for the equipment and include this report in the funding request submitted to PRC.
Once your evaluation is complete, contact your PRC Consultant. During this stage of the process, your PRC Consultant will help you and your speech language pathologist determine what language system approach and device and accessories will best meet your communication needs.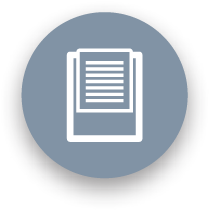 Together with the speech language pathologist, compile the documentation that makes up a Funding Submission Packet.
The packet should include the following items:
The Speech Language Evaluation
Copies (front and back) of Medicare, Medicaid or Insurance cards
State-specific forms
Any other items as listed in the Funding Assistant Web tool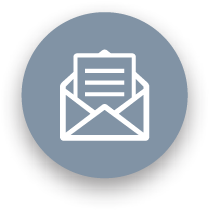 Once your paperwork is assembled, it's ready to be submitted. PRC is ready to guide the process every step of the way.
The packet may be uploaded in the AAC Funding website or faxed or mailed.
Our funding specialists will work with the third party payer(s) to submit the proper documentation and receive an authorization for payment. AAC Funding specialists work with all parties to make sure all documentation required is complete before submitting.
Then, once an authorization is issued from the third party payer(s), PRC will arrange to deliver the equipment and your PRC Consultant will make arrangements for training.
Sometimes, the outcome is not a positive one. Your SLP and AAC Funding specialist will file an appeal and work to get the deferral or denial overturned.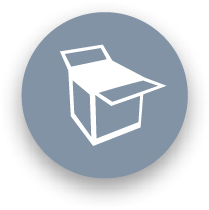 You've received your device - congratulations!
To prepare your device for usage, following is a checklist to help you get your device up and running:
Review the contents of the box. Check that all items ordered are enclosed.
Inform your child's SLP and teachers that the device has arrived. Your regional consultants may provide training on device setup, operation and implementation.
Remove your device from the packaging. Be sure to follow the directions outlined in the Quick Start guide accompanying your device.
Attach any accessories to the device.
Turn on the device. If it needs to be charged, plug it in and begin charging.
Set the device to the vocabulary that was recommended by the speech-language pathologist (SLP) or the evaluation team.
Choose a voice for the device (male, female, age, etc.).
Set and adjust the access method (such as eye-gaze or switch-scanning) so your child can make selections on the device accurately and efficiently.
As with any new device, it's a good idea to consult the manufacturer's guide to learn proper handling and cleaning methods, how to set up the device for optimal functioning and more.
---
For additional information on the process, visit the How to Obtain Funding page.
---
Copyright © PRC-Saltillo. All Rights Reserved.