A Valuable Resource for Education and Support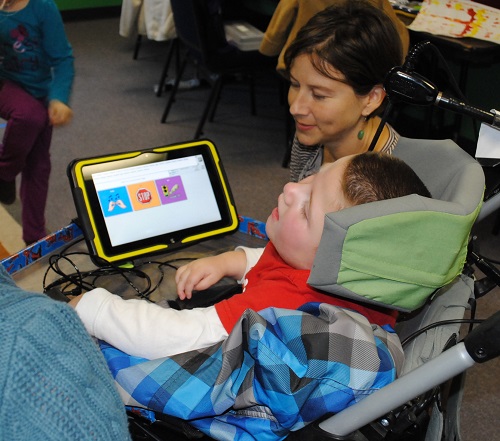 Our Consultant team is comprised of licensed and certified professionals who are well versed in the field of AAC:
Speech language pathologists (SLPs)
Special educators
Occupational therapists
Other rehabilitation professionals
PRC Consultants are available to:
Answer your questions as you start the AAC journey
Work with your SLP to make recommendations about language systems and devices that are right for your child
Help ensure that the team is trained in how to use the AAC devices
Work with you to ensure confidence in and mastery of your AAC device.
How Your PRC Consultant Can Help You
It starts with your PRC Consultant offering assistance in selecting the right AAC device and accessories, as well as providing guidance in obtaining the equipment. He or she can also assist with the most effective implementation strategies for maximum success.
Your PRC Consultant can help with:
Working with you to determine if a PRC device is appropriate for your child
Performing onsite product demonstrations
Supporting you and answering questions as you work with the PRC funding department
Customizing and programming your device
Providing training in Unity® and other language systems available in PRC products
Reviewing effective implementation strategies for teachers, SLP's, family members and other support staff
PRC Consultants can also provide:
Information on loaner devices for trials and evaluations
Details on other useful resources
Meet Your PRC Consultant
Ready to meet your Consultant? Enter your zip code below and find the PRC Consultant closest to you.
---
Copyright © PRC-Saltillo. All Rights Reserved.