On Our Website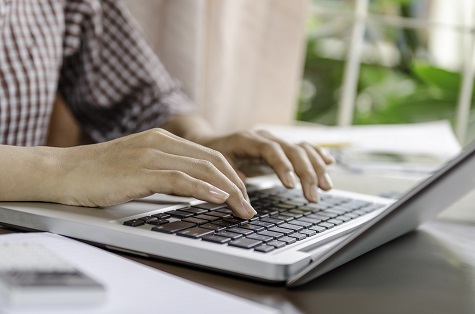 The Americans With Disabilities Act (ADA)
The Americans With Disabilities Act, or ADA, opened the door for those with disabilities to fully participate in life. Along with prohibiting discrimination in the workplace, the ADA guarantees the right to access public buildings, transportation, communications and more.
The Individuals With Disabilities Education Act (IDEA)
Students with a disability who attend public schools are governed by The Individuals with Disabilities Education Act (more commonly known as IDEA). Covering more than 6.5 million eligible infants, toddlers, children and youth with disabilities, it ensures that students with a disability are provided with a free, appropriate, public education tailored specifically to their individual needs.
---
Implementation Classes
Take the next step in working with your AAC device and learn how to better use and integrate it at home or at school.
Classes are available live online and include:
AAC 101: Using Early Language Development to Guide AAC Intervention
10 Tips to Help Grow Language
Getting Beyond Basic Requesting
Learning to Read with AAC
Poetry Power: Creative Writing with AAC
Visit our Implementation Classes page and find a class that's right for you.
To get a feel for our classes, register and watch one for free below.
AAC in the Home: From Parents, For Parents
Based on input from parents of children who use AAC, this one-hour class reviews three simple steps to using a communication device at home. In addition, it discusses some fun and easy ways to incorporate a communication device into mealtime, reading activities and playing games. It concludes with sharing parents' thoughts on major influences on a child's ability to communicate and breakthrough moments.
Please note: No ASHA CEUs are available for this video.
---
Product Training
Master the technology with classes that teach the ins and outs of operating and programming the software. Understand and gain proficiency in PRC's language systems, including Unity®, LAMP Words for Life®, CoreScanner™, UNIDAD™, WordPower™ or Essence®.
View a list of upcoming free:
Live online courses
On demand courses
Iin person workshops
In addition, video tutorials are available on YouTube.
---
Online Resource Links
AAC Custom Coaching
prc-saltillo.com/aac-group-coaching
An informal, interactive, fun way to improve your communication partner skills by learning along with other parents of children who use AAC.
AAC Language Lab
aaclanguagelab.com
Educational resources and teaching aids to support language development, vocabulary acquisition and effective AAC use.
Message Banking
prc-saltillo.com/message-banking
PRC-Saltillo's Message Banking is a FREE web-based service that allows someone to quickly and easily record messages and then use them for communication in Accent NuVoice, Accent Empower, or iOS Dialogue.
The Center for AAC and Autism
aacandautism.com
Online resource dedicated to building awareness of the power of AAC to change the lives of children with autism and other developmental disabilities that limit communication skills.
Realize Language™
realizelanguage.com
Online service that gives parents and professionals powerful ways to monitor, measure and maximize a child's use of an AAC device.
The AAC Institute
aacinstitute.org
The AAC Institute is a not-for-profit, charitable organization dedicated to the most effective communication for people who rely on augmentative and alternative communication (AAC). Established in 2000, the AAC Institute serves as resource for all who are interested in enhancing the communication of people who rely on AAC. This mission is accomplished through service delivery, research, activity organization, information dissemination and education.
American Speech-Language-Hearing Association
asha.org
The national professional, scientific, and credentialing association for more than 173,000 members and affiliates who are audiologists, speech-language pathologists and speech, language, and hearing scientists, audiology and speech-language pathology support personnel and students. Information for parents is available on their website.
Copyright © PRC-Saltillo. All Rights Reserved.