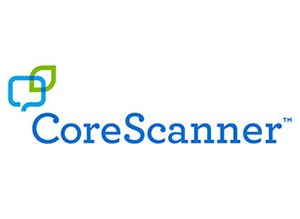 About the CoreScanner Language System
Using the Unity language system and based on the LAMP approach, CoreScanner offers a road map that starts out at a single word and gradually adds language without ever changing the motor plan.
Extensively tested, the CoreScanner system is suitable for children across a wide range of abilities and levels. Users can begin with just one word, building their vocabulary up to thousands of words as their vocabulary needs change.
Seven levels offering a progressive series of smaller steps allow the program to grow with the user:
Just More – 1 word "more"
Cornerstones – 8 early words for communication accessed via a linear scan
PrePathway – 23 frequently used words accessed via a block linear scan
Pathway – two additional words, 25 total, and an introduction of word families and customized vocabulary
PreJam – very similar to Pathway; however, with 108 words
JAM! – grows to 200 words
Blast –thousands of words with grammatical endings, all parts of speech and phrase handling
In addition, CoreScanner includes:
Engaging social activities such as Social Sparks, a quick and fun socialization tool
Simplified icons in Cornerstones to help early learners get up and running quickly
Improved navigation between levels
Easily-accessed customization
A "My Categories" section for teachers or parents to offer customized vocabulary for every level - even beginning learners
CoreScanner Videos
Additional Downloads
Quick Reference Guides:
Manuals
Older Documents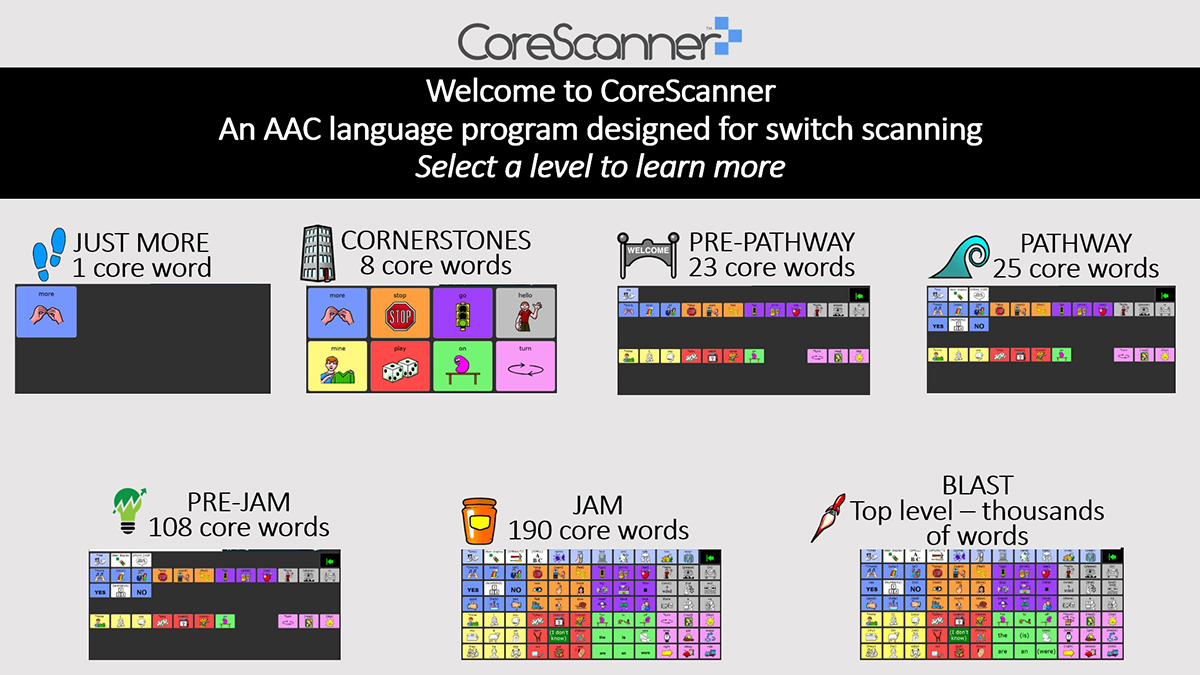 Copyright © PRC-Saltillo. All Rights Reserved.