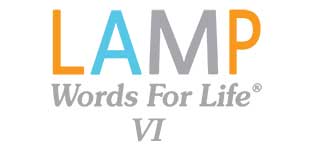 About LAMP Words for Life® – VI
The LAMP Words for Life language system was modified to assist communicators with visual impairments.
The combination of the LAMP approach, along with the Tactile KeyGuide on an SGD and the better contrasting screen gives children with visual impairments a much more efficient communication system to help them express themselves and expand their language.
Purchasing LAMP Words for Life – VI
The LAMP Words for Life – VI language system is available along with LAMP Words for Life.
Webinar
Watch a webinar on LAMP Words for Life – VI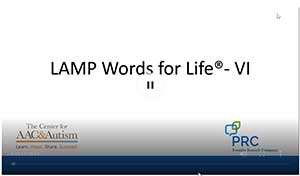 LAMP Words for Life – VI Overview
A set of high-contrast Minspeak icons with less detail and fewer colors were set on a black background.
Some motor patterns were simplified.
Words learned at the one-hit level become double hits on the same button to eliminate the need for tactile search.
Since the corners provide a good reference point, they were left blank to be utilized for customization of favorite people, places and things.
A tactile KeyGuide with raised cues to reference locations was developed for the Accent 1000.
Additional Downloads
Quick Reference Guides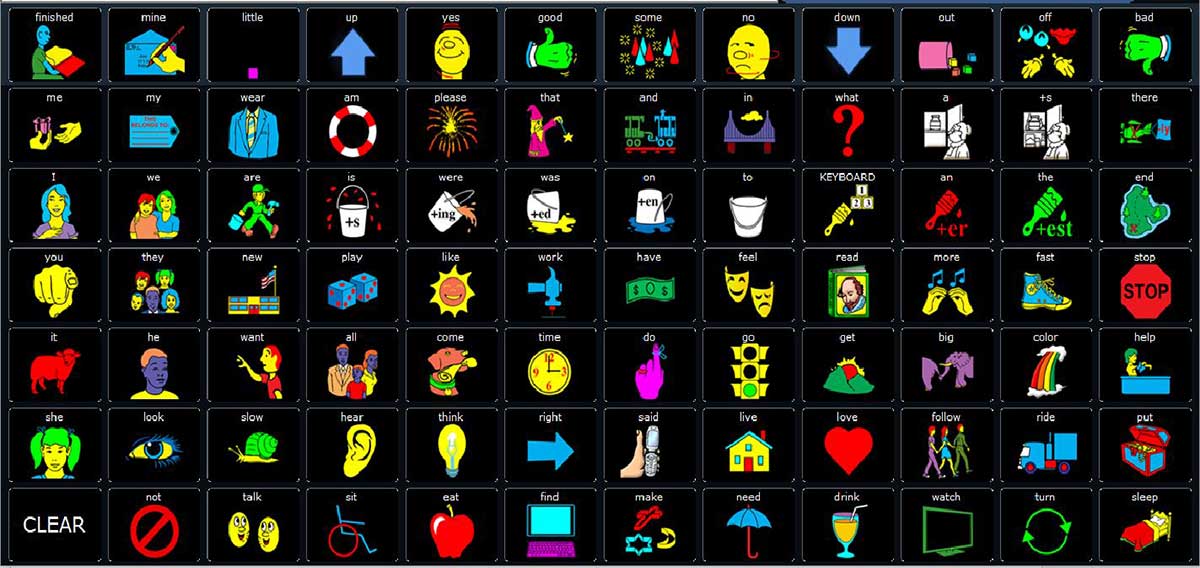 Copyright © PRC-Saltillo. All Rights Reserved.