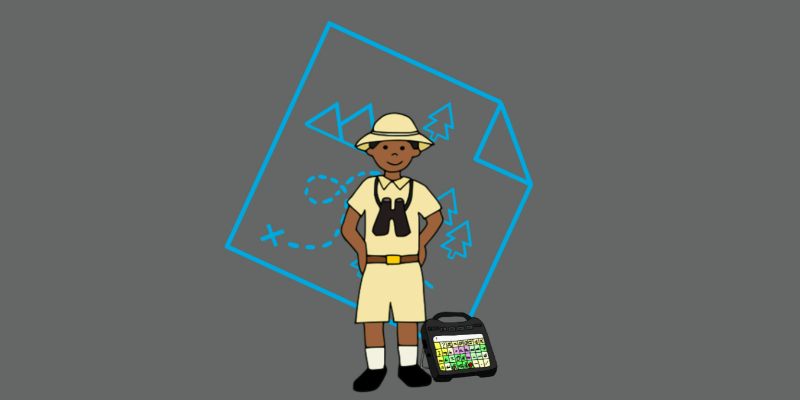 How do you know which words to target for new AAC users? In this first phase of Your Core Mission you will learn about core vocabulary. We will explore this concept by reviewing typical language development. Participants will engage in hands-on activities to experience using core vocabulary in choosing early language targets. This will demonstrate how core vocabulary can enhance AAC users' ability to express themselves in a wide variety of settings and situations.
Join us on this mission to discover the power of core vocabulary! This is Phase 1 in a 3-part series for Your Core Mission.
Mission intended for: SLPs and other clinicians and classroom support personnel who support users who are using, or who may be candidates for, LAMP WFL and WordPower.
Devices are optional, but if you have an Accent, NovaChat, Via with TouchChat or Via with LAMP Words for Life, or iPad with TouchChat or LAMP Words for Life app to follow along, it is encouraged.
Learning Outcomes: 
Participants will be able to:
Define core vocabulary and communicative functions
Identify examples of core vocabulary
List 3 reasons why core vocabulary should be included in AAC instruction
Time Ordered Agenda:
5 minutes        Introduction   
20 minutes      Overview of Communication Functions and Core Vocabulary
10 minutes      Core Vocabulary in Typical Early Communication
20 minutes      Core Vocabulary in AAC Instruction
5 minutes        Discussion, questions, and next steps
Click here for instructor bio and disclosures