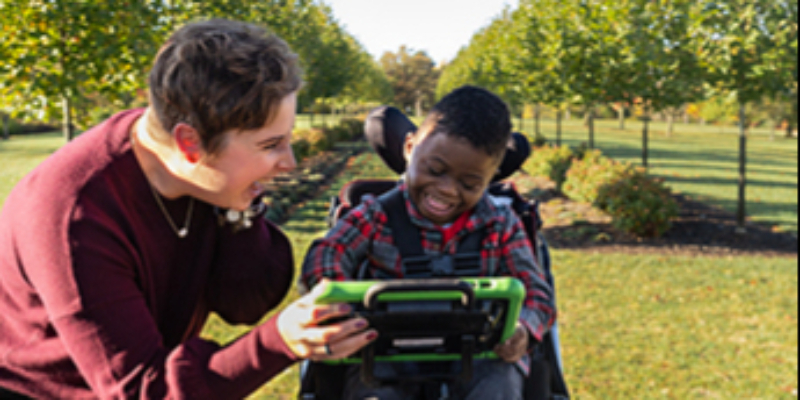 Language learning occurs in steps. As a communication partner, you are crucial to helping your child develop language and communication. You model language for your child during daily activities, you respond to your child's attempts to communicate, and you help them learn to say words in a more efficient way. But what do these steps look like when it comes to Alternative and Augmentative Communication (AAC)? We will explore three simple steps, with different everyday activities, to help you and your child learn to use his/her device more effectively at home: choosing words, planning a question or comment, and modeling on the device. 
Devices for this training are optional. If you would like to bring a device, please bring an Accent, NovaChat, or iOS device pre-loaded with our software. 
Learner Outcomes: 
Identify core words to target based on a communicative function

Learn strategies to comment and question to prompt use of core words

 

Practice modeling responses using core words
Agenda:
  5 minutes - Welcome and Intro
10 minutes - Discuss and demonstrate strategies
  5 minutes - Practice strategies
10 minutes - Reflections and questions
Join us for additional topic discussions and dates:
Nov 9 - Let's Give 'Em Pumpkin to Talk About at Meal Times
Dec 7 - Talking in a Winter Wonderland
Jan 11 - Whatcha Got Cookin'?
Feb 1 - We HeART AAC!
Mar 8 - AAC Goes Jurassic!
Apr 5 - Getting Buggy
May 3 - Best Friends Furever! Let's Talk About Our Pets
June 7 - Summer Staycation