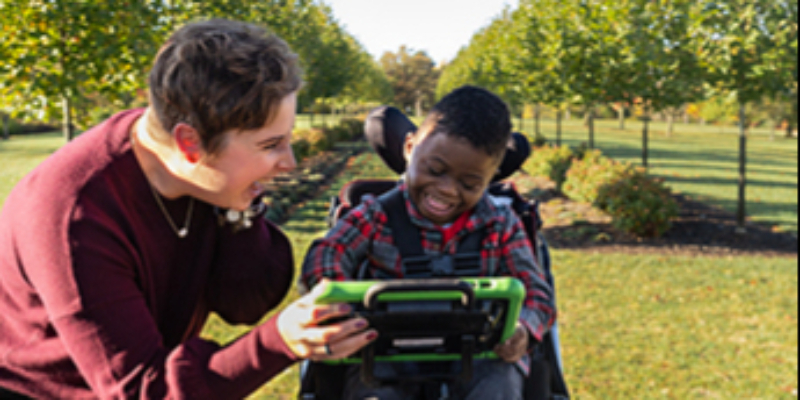 So you have taken the first steps on your AAC journey to modeling core language, but how do you continue to grow your AAC learners language skills? Making sure that target a variety of reasons for communication will provide more opportunities for growing language. Expanding on the messages that use core words will help you take those next steps with using AAC. We will explore three simple steps, with different everyday activities, to help you and your child learn to use his/her device more effectively at home: choosing a communication function, choosing core words and phrases, writing a script for aided language input, and practicing how you model on the device.
Join us for an interactive session to help you and your child take another step into AAC.
Learner Outcomes:
Participants will be able to
Identify communication functions to target
Identify core words to target
Learn to use scripts to implement aided language input
Practice modeling responses using core words
Agenda:
  5 minutes - Welcome and Intro
10 minutes - Discuss and Demonstrate Strategies
  5 minutes - Practice Strategies
10 minutes - Reflections and Questions
Join us for additional topic discussions and dates:
Nov 16 - Let's Give 'Em Pumpkin to Talk About at Meal Times
Dec 14 - Talking in a Winter Wonderland
Jan 25 - Whatcha Got Cookin'?
Feb 15 - We HeART AAC!
Mar 22 - AAC Goes Jurassic!
Apr 19 - Getting Buggy
May 17 - Best Friends Furever! Let's Talk About Our Pets
June 21 - Summer Staycation