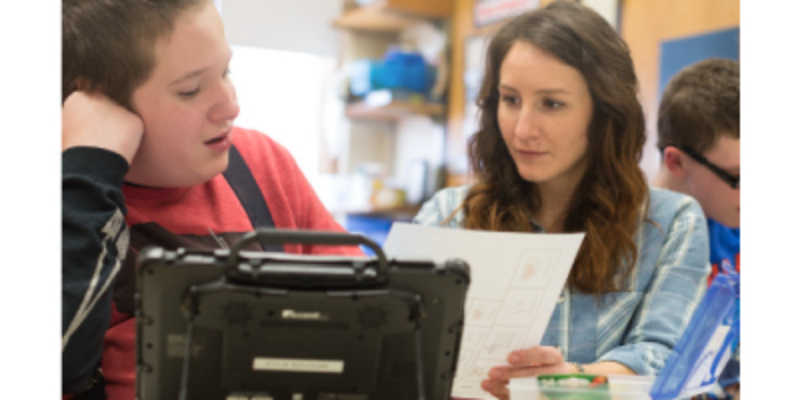 This implementation class will focus on using AAC in the classroom during speaking, reading and writing activities. Participants will learn about the importance of language development and core vocabulary, teaching methods to promote the use of core vocabulary across environments and strategies to engineer the classroom.  In addition, participants will learn how to select target vocabulary for classroom activities based on language development principles.  Methods for finding and teaching vocabulary will be covered, including icon tutor/word finder, vocabulary builder and write with icons. Finally, attendees will learn how to set up and deliver activities to foster communication. Practical examples and materials will be used throughout the class. The strategies presented will cover a range of communicative abilities and can be applied to a variety of language systems and communication devices.  
This training is appropriate for any individual working with students who use communication devices in a classroom setting. Devices are not required, but if you choose to bring a device, please bring an Accent 800, 1000, 1200, or 1400 running the latest software.
Learner Outcomes: 
State the connections between early speech and language development and AAC
Define and give examples of core and fringe vocabulary
Identify one way to engineer the classroom to promote use of core vocabulary
Select appropriate vocabulary to target during speaking, reading and writing activities
Find and create supports for that vocabulary
Set up and deliver activities to foster communication and vocabulary learning
Agenda
10 minutes – Introductions and Housekeeping
10 minutes – Early Speech & Language Development and the Role of AAC
10 minutes - What is Core?
45 minutes - General Classroom Strategies
30 minutes - Review PRC acronym: Pick your words, Review your set, Communicate
20 minutes - Using PRC during speaking activities
20 minutes - Using PRC during reading activities
20 minutes - Using PRC during writing activities 
15 minutes - Summary and Questions
Click here for instructor bio and disclosures