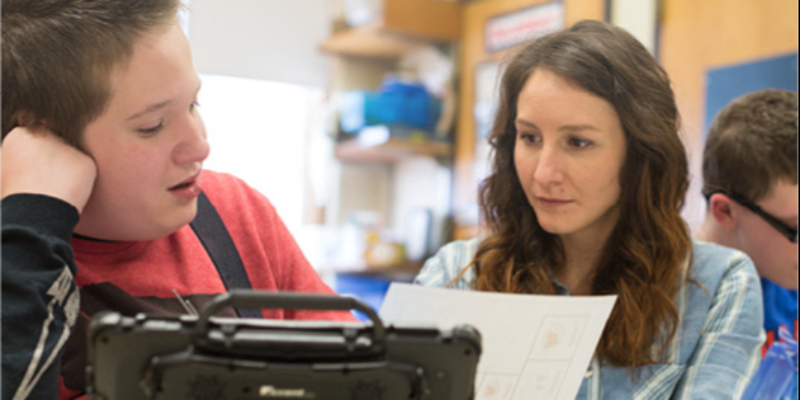 This one-hour implementation class will focus on research-based techniques that a communication partner (parent/caregiver, teacher, therapist, etc.) can use to increase communication for individuals using a speech generating device.  Participants will learn about aided language input and how it can be incorporated into daily activities to promote language growth through discussion and video scenarios. Examples of common communication behaviors of both the AAC communicator and the communication partner will be discussed, as well as simple ways to change those behaviors to increase communication interaction. Participants will learn simple strategies for selecting beginning target vocabulary for daily activities.
Anyone who supports an individual who uses a speech-generating device would benefit from attending this training.
You do not need to bring an AAC device to this training.
Learner Outcomes:
Define aided language input
List 5 common traits of those who use AAC and their communication partners
Name 4 different communication partner strategies
Describe a strategy for identifying target vocabulary for activities
Agenda:
10 minutes - Intro and Learning to talk
15 minutes - What is Aided Language?
15 minutes - Communication Partner Strategies
10 minutes - Vocabulary selection
5 minutes - Targeting other language functions 
5 minutes - Questions and answers
Click here for instructor bio and disclosures