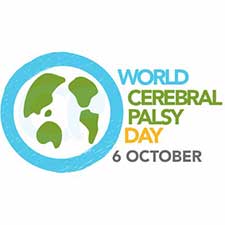 March is Cerebral Palsy Awareness Month, a time to raise awareness of cerebral palsy (CP) and educate others.
But every year, October 6 is set aside as a day of observance to recognize those who have moved beyond their disability and achieved so much.
The brainchild of the World Cerebral Palsy Initiative, the group is working to "create real change for people living with CP."
In more than 65 countries, the world takes time to mark the day to:
Celebrate and express pride in the lives and achievements of those with CP and the people and organisations [sic] that support them.
Create a powerful voice for those with CP to change their world
Connect organisations across the globe so they are better equipped to meet the needs of those with CP
Create new solutions to everyday problems
Act as a catalyst for social change and education campaigns that create solutions to universal challenges
Produce tangible, actions and outcomes that measurably improve the lives of those with CP
Raise awareness of CP and the issues that affect people with CP at a local, national and international level to create more inclusive societies.
List source: World Cerebral Palsy Day website
Their stories are inspirational, incredibly moving and full of joy.
---
Copyright © PRC-Saltillo. All Rights Reserved.