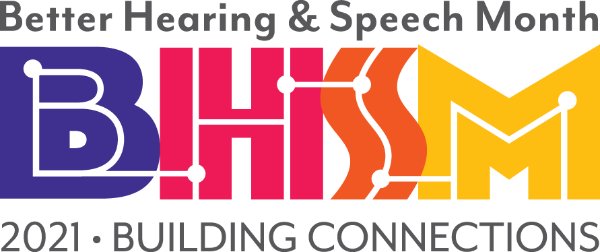 Every May, organizations all over join the American Speech-Hearing Association (ASHA) to promote Better Hearing & Speech Month. Help celebrate by learning more about communication disorders and available treatment options!
Facts
Nearly 1 in 12 (7.7 percent) U.S. children ages 3-17 has had a disorder related to voice, speech, language, or swallowing in the past 12 months.1
Approximately 15 percent of American adults, or 37.5 million people, report some degree of hearing loss. (2017)1
At least 20 percent of U.S. adults, at some point in their lives, had a significant problem with hearing, balance, taste, smell, voice, speech or language. (2018)1
In the U.S., 1 in 6 adults reports having some trouble hearing. (2018)1
In the U.S., 28.8 million adults have hearing loss severe enough that they could benefit from hearing aids.1
By the first grade, roughly 5% of children have noticeable speech disorders.2
3 million+ Americans stutter.2
6–8 million Americans have some form of language impairment.2
Sources:
1National Institute on Deafness and Other Communication Disorders (NIDCD)
2American Speech-Hearing Association
Learn More
---
Copyright © PRC-Saltillo. All Rights Reserved.