First launched in 2008, International Wheelchair Day is celebrated every March 1 for wheelchair users to celebrate the impact their wheelchair has had on their lives.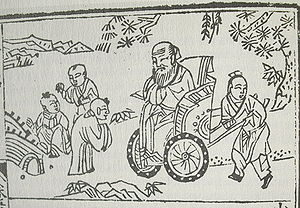 According to British blogger Steve Wilkinson, aka "WheelchairSteve," who founded International Wheelchair Day, the purpose of the event is to:
Enable wheelchair users to celebrate the positive impact a wheelchair has in their lives.
Celebrate the great work of the many millions of people who provide wheelchairs, who provide support and care for wheelchair users and who make the world a better and more accessible place for people with mobility issues.
Acknowledge and react constructively to the fact there are many tens of millions of people in the world who need a wheelchair, but are unable to acquire one.
In the U.S. alone, approximately 3 million people rely on a wheelchair every day. And while wheelchairs provide people with a way to overcome their disability, accessibility issues continue to keep them from seeing much of the world.
A (Very Brief) History of the Wheelchair
To help celebrate International Wheelchair Day, and promote their Mobility Unlimited Challenge, the Toyota Mobility Foundation published a brief history of the development of the wheelchair: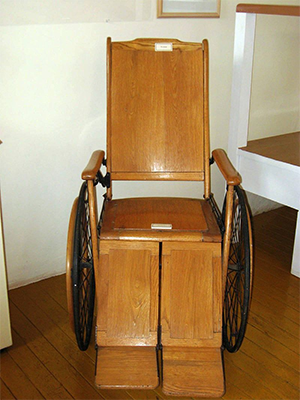 While both chairs and wheels have been around of thousands of years, the Ancient Greeks and the Chinese were the first ones to think of combining the two. The Ancient Greeks are well known for their chariots, and records show that they used wheeled beds to transport people unable to walk. In China, wheelchairs have been in use since roughly 525 AD.
King Philip II of Spain, who reigned from 1527-1595, used a custom-built wheelchair with arm and foot rests; however, he had to be pushed and couldn't propel himself.
In Germany in 1665, Stephen Farfler, who was a paraplegic watchmaker, built a wheelchair with three wheels and a hand crank on the front wheels. Thus, users could move themselves without assistance.
In 1887, wheelchairs ("rolling chairs") were introduced to Atlantic City so invalid tourists could rent them to enjoy the Boardwalk. Soon, many healthy tourists also rented the decorated "rolling chairs" and servants to push them as a show of decadence and treatment they could never experience at home.
The X frame, very similar to models still in use today, was invented by two engineer friends, Herbert Everest and Harry Jennings, who was disabled, in 1933 because they wanted a chair that could be folded and fit in a car.
Canadian George Klein and his team are considered to have invented the first motorized wheelchair. Development began in the 1950s to help World War II veterans.
PRC offers a great many configurations for device users and their wheelchairs. Visit our online store for options that can be specially tailored to each individual user.
News
Learn More
---
Copyright © PRC-Saltillo. All Rights Reserved.