Back-To-School; Are You Ready? Here are 10 Things You Need to Know!
It's that time again –school bells are ringing!
It's tough to adjust from the long, slow summer days to the hectic pace of the school year, but we're here to help. But, we want to make sure you're prepared to support your students with AAC technology this fall.
In that spirit, here are 10 things you need to know about PRC products and services to help you get off to a great start:
Now Available: The Xtreme Case For The Accent® 800 and 1000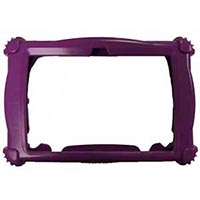 Long available for the Accent 1000, the Xtreme Case is now available for the Accent 800, as well!
The Xtreme Case offers an extra layer of protection to our already-tough devices. Fitting snugly on the device, the durable, resilient and tear-resistant rubber case provides added protection from every day bumping, banging and rough handling.
The Xtreme Case can be funded with a device purchase as E2599 accessory.
AACFunding.com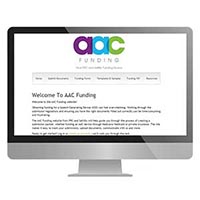 New from PRC – Saltillo: The AAC Funding website.
The site was designed specifically to help make the process of creating a submission packet faster and easier whether funding an AAC device through Medicare, Medicaid, or private insurance.
The site makes it easy to: upload documents, track your submissions, and communicate with us – all online.
Free Software Download: PASS
The free PASS software download for PCs allows you to run PRC's language options without having to use a device. A useful tool for teachers, therapists, and caregivers, it can be used to create support materials such as visual guides for learning new vocabulary words, or to help you locate vocabulary. You can even project PASS through a SmartBoard and make it a giant interactive communication display.
To learn more about PASS, visit prentrom.com/PASS.
Live Online Professional Development Courses Price Reduction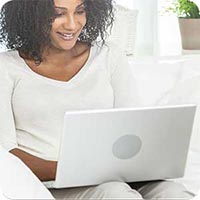 NOW! All live online implementation courses are $10 (60 mins) or $15 (90 mins).
PRC provides practical and clinically sound product training and AAC implementation classes based on years of client support. All of our classes are designed and taught by speech-language pathologists, special educators and occupational therapists with extensive expertise in the field.
Even better: ASHA CEUs available for live attendance.
Visit prentrom.com/education to find a class that's right for you.
Timocco-on-Accent
PRC + Timocco-on-Accent = learning AAC access made fun!
With Timocco-on-Accent, children and young adults play games to increase motor, cognitive, and visual attention skills while learning to use NuEye®, NuPoint®, or joystick access. All PRC Accent® devices include 10 free games that cover a variety of skill and interest levels.
The AAC Language Lab is now just $19.95/year
Support language development and promote communication through AAC via resources available through The AAC Language Lab.
This service offers lesson plans, printable materials, and resources designed for SLPs, teachers, and parents.
Explore materials designed to make teaching and learning language convenient and fun. Visit AACLanguageLab.com for more info.
Realize Language now only $9.95/year
Monitor. Measure. Maximize.
Realize Language is an online services that gives parents and professionals powerful ways to review and analyze a child's use of an AAC device. The tool is robust and easy-to-use, to gain insight into his or her development.
Available on all Accent devices, it's a great way to help grow communication skills. Visit RealizeLanguage.com to learn more.
Unlock Your Device
Turn your funded Accent or PRiO device into a tool to assist in multiple areas.
A one-time $25 fee to "unlock" or make a funded Accent or PRiO device integrated allows access to all available features including computer functions, calendar, social media and more.
Visit store.prentrom.com/integratedconfigurations for a complete list of what unlocking a device can offer.
Standard Mounts with Flexible Options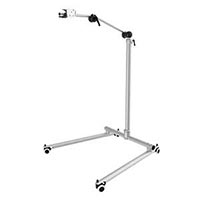 Now available: Greater flexibility when it comes to wheelchair mounts.
PRC has partnered with wheelchair mount and floorstand provider REHAdapt to offer a streamlined system of mounts designed to complement our full range of communication devices. The new 'RM' series has standard tube sizes, but includes the option of swapping out any tube to meet the needs of various sizes or configurations of wheelchair.
In addition, PRC floorstand options have been greatly expanded. Floorstands include adjustable height and width, one with a small five-start base with casters, a QuickPack floorstand, and a stand that includes an articulated arm for easy device positioning.
Bilingual Spanish-English Systems
Bilingual AAC communication has never been easier!
The UNIDAD and LAMP Words for Life® - Spanish/English language systems both use a "toggle" capability, allowing the user to switch quickly and easily between the two languages.
Both programs are designed specifically for those building communication skills in a bilingual environment and are accessible to learners at all levels, making communication easier whether at home or at school.
---

Blog
---