Now, learning about your favorite AAC apps is easier than ever
AACapps.com, the former site for the LAMP Words for Life app, now hosts all three of PRC-Saltillo's industry-leading AAC apps:
LAMP Words for Life
TouchChat
Dialogue AAC
Visit these sites today and learn what makes these popular, research-based language development apps the industry leaders.
---
LAMP Words for Life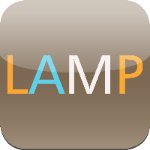 LAMP Words for Life is designed to meet the communication needs of children with autism and other developmental disabilities.
Based on the Language Acquisition through Motor Planning (LAMP™) methodology, the main feature of the LAMP Words for Life app is that every word is produced by one unique and consistent motor pattern. Its consistent motor plan enables early success and allows the client's vocabulary and communication skills to grow.
Visit LampWFLapp.com (new website!)
TouchChat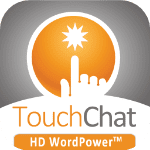 TouchChat by Saltillo is a full-featured, communication solution with WordPower™ for individuals who have difficulty using their natural voice.
With easy-to-customize features and a wide range of vocabularies, languages and voices, TouchChat by Saltillo is an industry-leading iOS-based AAC app and designed for those with Autism, Down Syndrome, ALS, Apraxia, Stroke, and other conditions that affect a person's ability to use natural speech.
TouchChat offers a wide variety of innovative features, like head-tracking and split screen, as well as a wide range of vocabularies, languages and voices.
DialogueAAC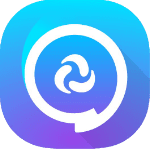 Dialogue AAC is an iOS app designed for literate individuals who require AAC (augmentative and alternative communication). Based around a keyboard, word prediction, and quick phrases, Dialogue AAC offers intuitive programming and a variety of access methods.
Built in Message Banking lets you import messages that use your own voice, while free synthesized voice creation lets you create a synthesized voice that is uniquely yours.
The easy-to-navigate interface of Essence, FREE voice banking and voice creation options, along with the power and familiarity of iOS functionality, come together to create a robust app that gives communicators the ability to begin communicating right away.
---
Find the answers to all your questions about PRC-Saltillo AAC apps, including those about:
Languages & Vocabularies
Education & Training
Support options
In-app purchases
Implementation ideas
Partner Programs & Training Programs
Special Events
How to get apps on a funded device
Questions? Contact your local consultant today!
---

News and Updates
-

aac, alternative and augmentative communication, aac apps, lamp words for life app, dialogue app, touchchat app, aac ipad apps
---