Once again it's time for the annual ATIA conference in sunny Orlando, Florida, and PRC will be there to introduce some exciting new goodies!
Ready to Empower?
Empower™ is our new system software for all Access® devices, from the sleek new next-generation 800 to the 1400.
Empower™ makes it easier than ever to set up, program and teach others to use the Unity®, LAMP Words for Life® and LAMP Words for Life – VI language systems on Accent®.
Want to learn more?
Talk to one of our consultants at Booth #513 for more information.
While there, schedule a hands-on demo. We'll have devices loaded and ready for exploring and learning.
Visit our Empower™ wall!
How do you empower others? What empowers you? Tell us and help contribute to our Empower™ wall, available in the lobby outside the main hall. Post your story and then share with a selfie and the hashtag #ReadyToEmpower and let others know what makes you strong!
Ready to Engage?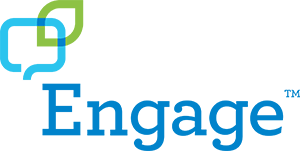 Learning to use a speech-generative device can be challenging. But when a communicator's access method is eye gaze, the challenge can be even greater.
Introducing Engage™, our new solution designed to support complex clients learning to use eye tracking as their access method!
Combined with our new eye tracking module, PRC Look™, proficiency and speed become even greater. But don't take our word for it; visit Booth #513 and sign up for a hands-on preview.
There's Still More!
While we're proud to introduce Empower™, Engage™ and PRC Look™, we still have plenty more up our sleeve. Visit us at Booth #513 and see what else we have to offer!
---

News and Updates
---